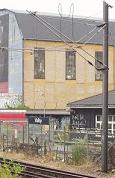 H-profile The first masts, from 1934, vere H-profile. They are still along the s-train lines.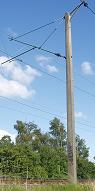 Concrete, old type Is on the most s-lines. The last of them, were placed in Høje-Taastrup in eighties.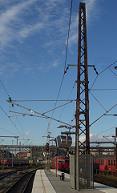 Mast width lattice, L-profile High masts width a cross span, and low mast for electricity transmission or hanging for both sides.